We're excited to share the seventh installment of CircleUp25, our annual award recognizing some of the most innovative consumer brands on the market.
CircleUp25 is decided on by our expert judges and Helio, our technology platform that identifies, classifies, and evaluates an ever-growing universe of consumer brands. The finalists signal where innovation in the consumer industry is headed. They'll join a group of category-defining alumni including Beyond Meat, Rothys, Glossier, and Harry's.
In addition to crowning the finalists, we're diving into some of the newsworthy moments of the past year and sharing a few bites of Helio data to underscore why these brands stand out from the pack.
This year, 52% of CircleUp25 companies are female-founded or female-led. That's a number we're extremely proud of and it is an increase from last year's 44%. While fewer venture dollars still go to women-founded companies compared to their male counterparts, we believe this list is a strong signal that — as an industry — we're making progress.
So without further ado, we bring you the CircleUp25 for 2019 (in alphabetical order):
Blueland | Founding Team: John Mascari & Sarah Paiji Yoo
Investors: Global Founders Capital, Comcast Ventures, Cross Culture Ventures, BAM Ventures
Launched just this year, Blueland is on a mission to be the future of cleaning and personal care, and eliminate the need for single-use plastic packaging. Sold as a refillable system, the company makes green cleaning tablets with natural clean ingredients for a safe, superior clean.
---
Bombas | Founding Team: David Heath, Randy Goldberg
Investors: Daymond John, Great Hill Partners
Bombas is a comfort focused sock and apparel brand with a mission to help those in need. One purchased = one donated, always and forever. Often referred to as the "Toms" or "Warby Parker" of socks for its socially conscious business model, certified B-Corp, Bombas passed $100M in revenue last year and shows no signs of slowing down, proving that mission-driven companies consistently win over their consumers. In fact, in a 2017 Helio analysis on certified B Corps, we found that on average, B Corps experience over 3x the sales growth relative to their category.
---
Curology | Founding Team: David Lortscher, Glenn Lortscher, Nancy Satur
Investors: Advance Venture Partners, Forerunner Ventures, Sherpa Capital
Founded in 2014, Curology's mission is to help everyone feel at home in their own skin—because great skin shouldn't be a luxury. Their dermatology providers work with customers one-on-one to mix a custom skincare formula––offering prescription-level acne treatments and access to medical professionals online.
---
Framebridge | Founding Team: Susan Tynan
Investors: New Enterprise Associates, Revolution, T. Rowe Price
Founded in 2014 with the goal of disrupting the $4 billion framing industry, Framebridge makes custom framing easy and affordable. For anyone who has ever tried to frame a beloved piece of art, framing can be just as expensive as the piece itself!
---
Good Catch | Founding Team: Chad and Derek Sarno
Investors: New Crop Capital, Stray Dog
Founded in 2017, Good Catch Foods is the latest plant-based seafood company to realize rapid growth. The company has raised more than $18 million as it looks to expand beyond plant-based tuna and into vegan crab cakes and fish-free whitefish burgers.
---
Magic Spoon | Founding Team: Gabi Lewis & Greg Sewitz
Investors: n/a
Magic Spoon cereal is everything that childhood breakfast cereal is not: high-protein, low-sugar, keto-friendly, non-GMO, gluten-free, grain-free, soy-free, wheat-free, with no artificial additives. But that hasn't stopped the company from amassing a huge following in just a few short months since launching in 2019.
---
Maude | Founding Team: Eva Goicochea
Investors: RRE Ventures, Outbound Ventures, XFactor Ventures
Tired of seeing the outdated and gendered approach to sexual health and wellness, Maude said enough and set out to make modern bedroom essentials. Launched in 2018, Maude is a modern sexual wellness company built on quality, simplicity and inclusivity.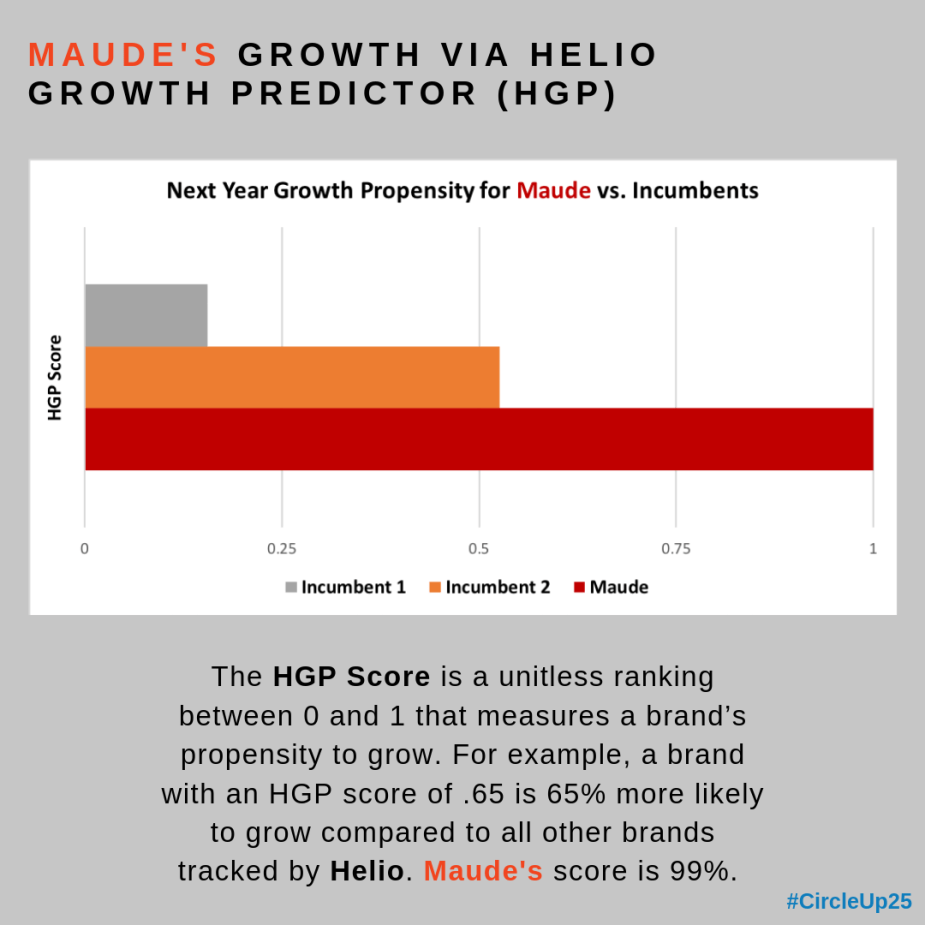 ---
Mejuri | Founding Team: Majed Masad, Noura Sakkijha
Investors: New Enterprise Associates, Felix Capital
Handcrafted fine jewelry for the everyday. This Toronto-based startup launched in 2015 and has captured millennial women's penchant for affordable and high-quality jewelry. Revenues have quadrupled year-over-year for the fourth consecutive year and the company is on track to achieve the same level of growth in 2019.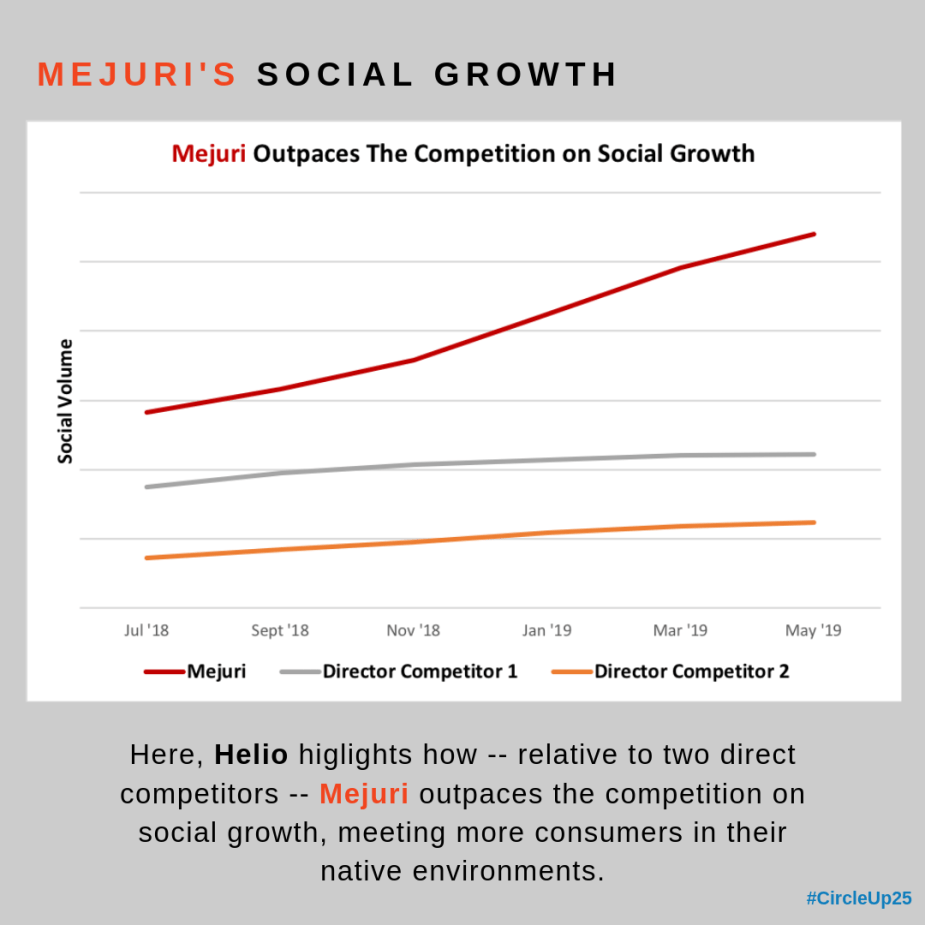 ---
Mirror | Founding Team: Brynn Putnam
Investors: Spark Capital, Primary Venture Partners, BoxGroup, Brainchild Holdings, First Round Capital, Lerer Hippeau
Mirror is the nearly invisible connected fitness system that streams live and on-demand classes to users. Founded in 2016, Mirror is the first to bring the essential components of a great studio workout – variety, personalization, and community – to the most convenient place: the home. Furthermore, when off it transforms into an elegant mirror that blends into any home decor.
---
Modern Fertility | Founding Team: Afton Vechery, Carly Leahy
Investors: First Round Capital, Maveron, USV, Forerunner Ventures
Founded in 2017, the company takes the same lab tests previously confined to infertility clinics and makes them more accessible by enabling women to administer a finger-prick at home or go to a nearby lab for a traditional blood draw for a fraction of the cost. By educating women and arming them with powerful information about their reproductive health, Modern Fertility is empowering all women to make informed decisions about their health, starting with fertility.
---
Molekule | Founding Team: Dlip Goswami, Jaya Rao, Yogi Goswami
Investors: Uncork Capital, Crosslink Capital, Foundry Group
Molekule is a San Francisco-based science and clean air company founded in 2014 that has developed a fundamentally new approach to cleaning air. While current air purifiers are essentially trying to catch pollutants in filters, Molekule uses nanotechnology to break down and completely eliminate pollutants on a molecular level.
---
Oatly | Founding Team: Rickard Öste
Investors: Strand Equity Partners
Founded in 1985, Oatly is the original Swedish oat drink company turning liquid oats into food and drinks with maximum nutritional value and minimal environmental impact. In 2019, the brand announced that they are finally bringing ice cream to the US market. According to the reviews, it's pretty delicious.
---
Olipop | Founding Team: Ben Goodwin & David Lester
Investors: Boulder Food Group
Founded in 2018, Olipop is the first clinically backed digestive health drink that benefits the microbiome, digestive function, and metabolic health. Designed with gut health in mind, Olipop is a line of premium carbonated soft drinks that feature prebiotics, botanicals, and plant fiber in a low calorie and low sugar format.
---
Quip | Founding Team: Bill May, Simon Enever
Investors: NFP Ventures, Sherpa Capital, TriplePoint Capital
Quip is an oral care company designing and delivering products, advice and professional services to make oral health more simple, accessible, and enjoyable — starting with a better electric toothbrush. Quip has been quietly expanding its capabilities over the past year, acquiring dental insurance alternative startup Afora in May 2018 and rolling out QuipCare just over a year later. As the first to market direct-to-consumer oral care subscription service, Quip is working to elevate every part of the oral care experience for everyone.
---
Recess | Founding Team: Benjamin Witte
Investors: n/a
Founded in 2018, Recess is sparkling water infused with hemp extract and adaptogens and sold in three flavors: Blackberry Chai, Pomegranate Hibiscus, and Peach Ginger. The ingredients replenish the bodies' endocannabinoid system which regulates mood to help achieve a balanced state of mind.
---
Rent the Runway | Founding Team: Jennifer Fleiss, Jennifer Hyman
Investors: Bain Capital Ventures, Franklin Templeton Investments, Fidelity, TCV
Launched in 2009 by Jennifer Hyman and Jennifer Fleiss, Rent the Runway is an online service that provides designer dress and accessory rentals. The company has since expanded its offering beyond formal dress rentals to now include more casual office and weekend wear with its RTR Unlimited offering. After closing a $125M investment earlier this year at a $1 billion valuation, the company opened its fifth and largest brick-and-mortar store in San Francisco.
---
RightRice | Founding Team: Keith Belling
Investors: Strand Equity Partners
Launched in 2019, RightRice is a tasty, dry, shelf-stable grain that's packed with the power of nutritious vegetables. Every bowl of RightRice is made from lentils, chickpeas, peas + rice, with more than double the protein, five times the fiber, and almost 40% fewer net carbs than a bowl of white rice. The brand recently expanded into nearly 2,000 Kroger owned stores and is available at retailers nationwide.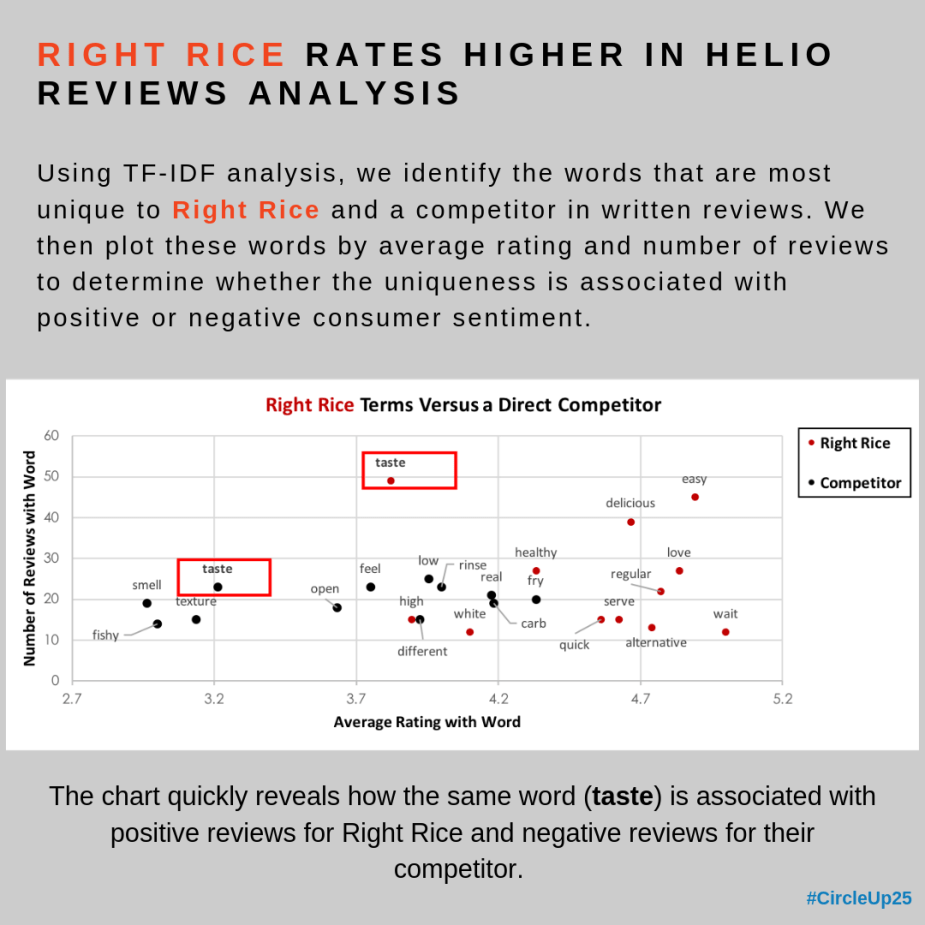 ---
StockX | Founding Team: Dan Gilbert, Josh Luber
Investors: DST Global, General Atlantic, GGV Capital, Battery Ventures, GV,
Founded in 2015, StockX is an online marketplace for buying and selling sneakers, streetwear, watches, and designer handbags. The website acts as a middleman between buyers and sellers, making otherwise potentially shady resale market transactions safe and secure. Following a new $110 million in financing, the company is now valued at $1 billion.
---
The Farmer's Dog | Founding Team: Bretty Podolsky, Jonathan Regev
Investors: Forerunner Ventures, Shasta Ventures, Insight Partners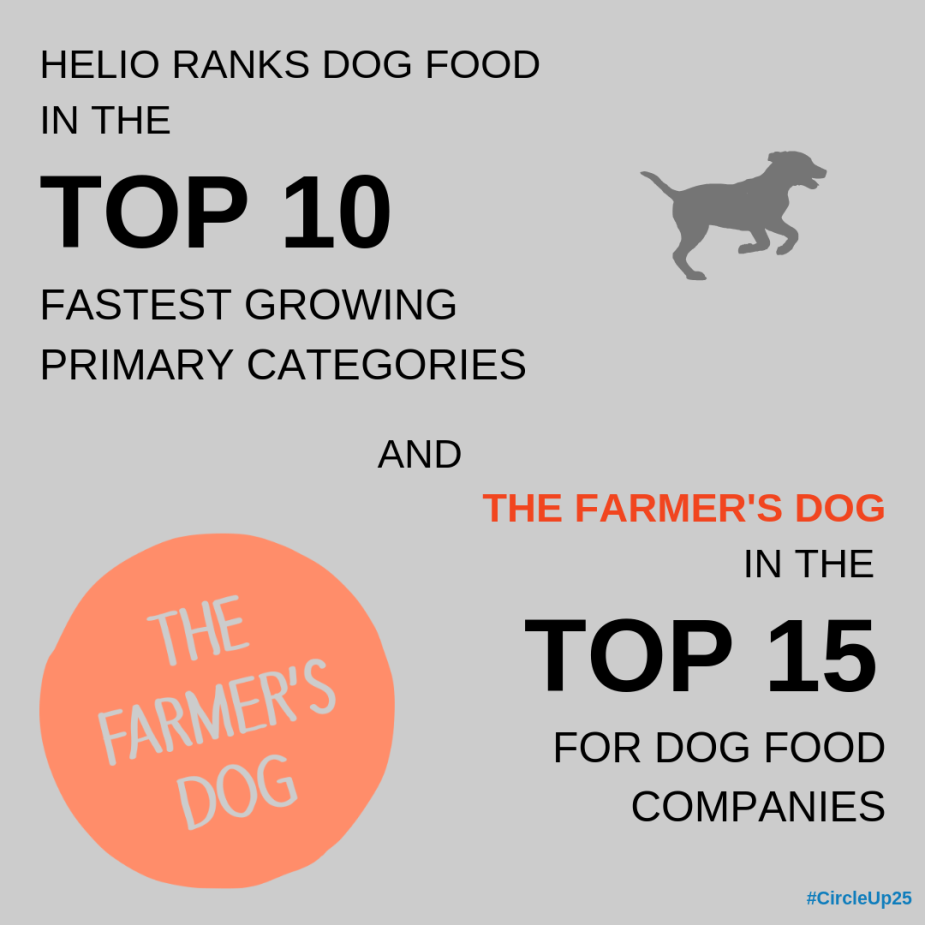 Founded in 2014, The Farmer's Dog makes human-grade dog food from farm-fresh ingredients. Each package is customized to the dog's individual profile and pre-portioned in easy pour bags. It's real food for dogs, delivered fresh.
---
The Sill | Founding Team: Eliza Blank
Investors: Brand Foundry Ventures, Raine Ventures
The Sill, a direct-to-consumer plant seller founded in 2012, has made shopping for plants tech-friendly, advising customers on the types of plants that would be most suitable for their living circumstances and delivering plants directly to their door, anywhere in the US. The company closed a $5 million round of funding led by Raine Ventures in August 2018, bringing its total raised to $7.5 million. Earlier this year The Sill opened a new brick-and-mortar location in San Francisco.
---
Thrive Market | Founding Team: Nick Green, Gunnar Lovelace, Kate Mulling, and Sasha Siddhartha
Investors: Invus, Greycroft
Founded in 2013, Thrive Market is an American e-commerce membership-based retailer offering natural and organic food products at reduced costs. For every paid Thrive Market membership, a membership is donated to a military veteran, public school teacher, or a low-income family in need in the US. through the Thrive Gives program.
---
Tonal | Founding Team: Aly Orady
Investors: L Catterton, Shasta Ventures, Sapphire Ventures, Mayfield Fund, Serena Ventures
Founded in 2015, Tonal is an intelligent fitness system that fits seamlessly into any home. A digital weight machine with personal training built in, Tonal uses intelligent technology, expert coaching, and personalized guidance to help any Tonal member be his or her strongest. The company raised a $45M Series C led by L Catterton in April, bringing its total raised to $90M.
---
True Botanicals | Founding Team: Hilary Peterson
Investors: Sonoma Brands, Cue Ball, Unilever Ventures, Kaktus Capital
The World's First Skincare Line to be Certified Nontoxic by MADE SAFE™, California-based organic skin-care company, True Botanicals, launched in 2015 to bring organic skincare to the market. Working with researchers at leading universities, including Carnegie Mellon and Cornell, they identified the most nourishing ingredients for skincare: botanical extracts packed with antioxidants, vitamins and essential fatty acids. Furthermore, the company ran its own clinical trials against La Mer that showed its products outperformed. In 2018, the company raised $14M in venture funding led by Sonoma Brands and Kaktus Capital.
---
Vybes | Founding Team: Jonathan Eppers
Investors: n/a
Vybes is a line of ready-to-drink beverages that contain 15 mg of hemp CBD per 14 oz. bottle. In December 2018, BevNet named Vybes as "one of the better CBD enhanced beverages that we've tried so far." Since launching in January 2018, VYBES is available in more than 1,400 stores in 17 states and generated more than $8 million in retail sales in the first year alone.
---
Wild One | Founding Team: Minali Chatani, Bill Wells, Veronica Becchetti
Investors: n/a
Launched in 2017 as a pet accessories brand whose aesthetic could be described as Everlane for dogs, Wild One recently announced the launch of its first edible product for pups––single ingredient, ethically-sourced dog treats. The DTC pet brand is coveted for their sleek aesthetic that puts a priority on high-quality materials, design, and functionality.
---
And there we have it. A big thank you to our judges for the time and effort they put into voting on this year's finalists! And a big congratulations to all of the CircleUp25 winners and nominees.
Disclaimer: In order to avoid bias, companies in CircleUp's equity and credit portfolios were not eligible for consideration per our selection criteria. Helio is CircleUp's technology platform that identifies, classifies, and evaluates 1.4 million brands. The data presented here is derived from a variety of proprietary, public and partnership sources and includes data from one of our partners Nielsen.
By understanding how these trends will impact the CPG landscape, you can position your business for success.
To learn more about Helio or get in touch, visit heliodata.com.